Protecting our environment: Minimize our environmental footprint by improving the fuel efficiency of our current operations and using innovation and technology to unlock the future of clean and renewable energy.
Becoming the company of choice for our employees: Foster a diverse, inclusive, and engaging working environment, thereby enabling all our employees to reach their fullest potential.
Keeping our people, communities, and customers safe: Strive for zero incidents by embracing a safety culture of continuous improvement and empowering our employees and stakeholders with safety knowledge, resources, and technology.
Helping our communities thrive: Channel our resources to make a positive contribution to the local communities where our employees live and work.
Building trust through transparency: Ensure trusted, transparent, and compliant business practices every day across all our operations.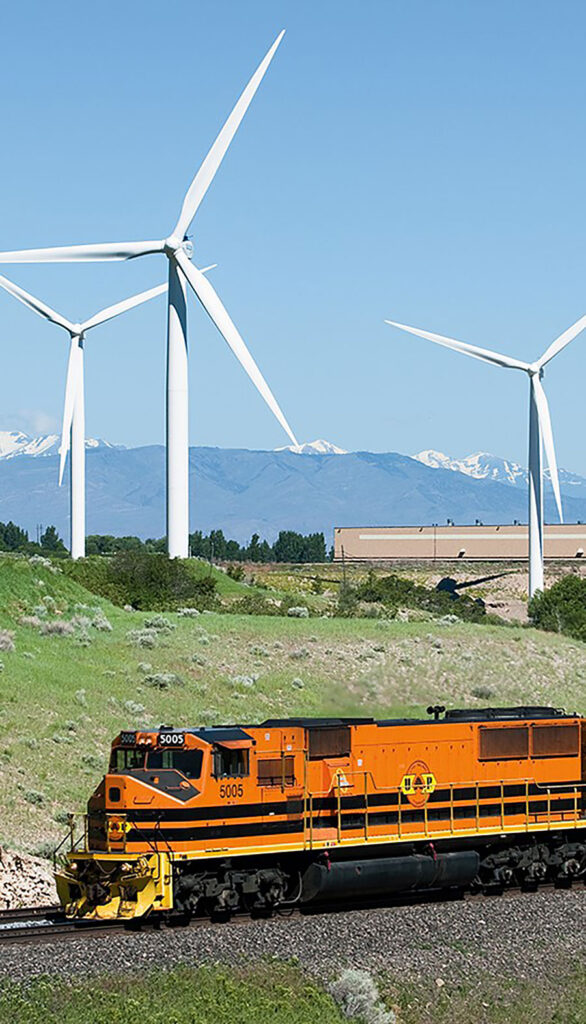 A freight train can move a ton of freight 436 miles on one gallon of fuel. This is the rail industry average, some trains are even more efficient!
In the UK, each ton of freight transported by rail produces 76% less carbon emissions compared to road transportation with one freight train replacing the equivalent of up to 110 lorries.
The number of train collisions nationally has been reduced by 84% percent since 1972 thanks to the help of Operation Lifesaver.
To help meet our goal, our UK/Europe rail operations are testing alternatives to diesel fuel, including hydrotreated vegetable oil (HVO) and a hybrid fuel made from waste oil and gas that cut CO₂ -equivalent emissions over diesel by 92% and nearly 50%, respectively.
In 2021, G&W developed a comprehensive 176-page guide detailing all points of commonality between G&W's U.S. railroads and 41 Native American tribes to assist in building collaborative relationships.
Customer Success Stories
Kiamichi Railroad Provides Maximum Logistics Flexibility for New Tyson Foods Mega Poultry Feed Mill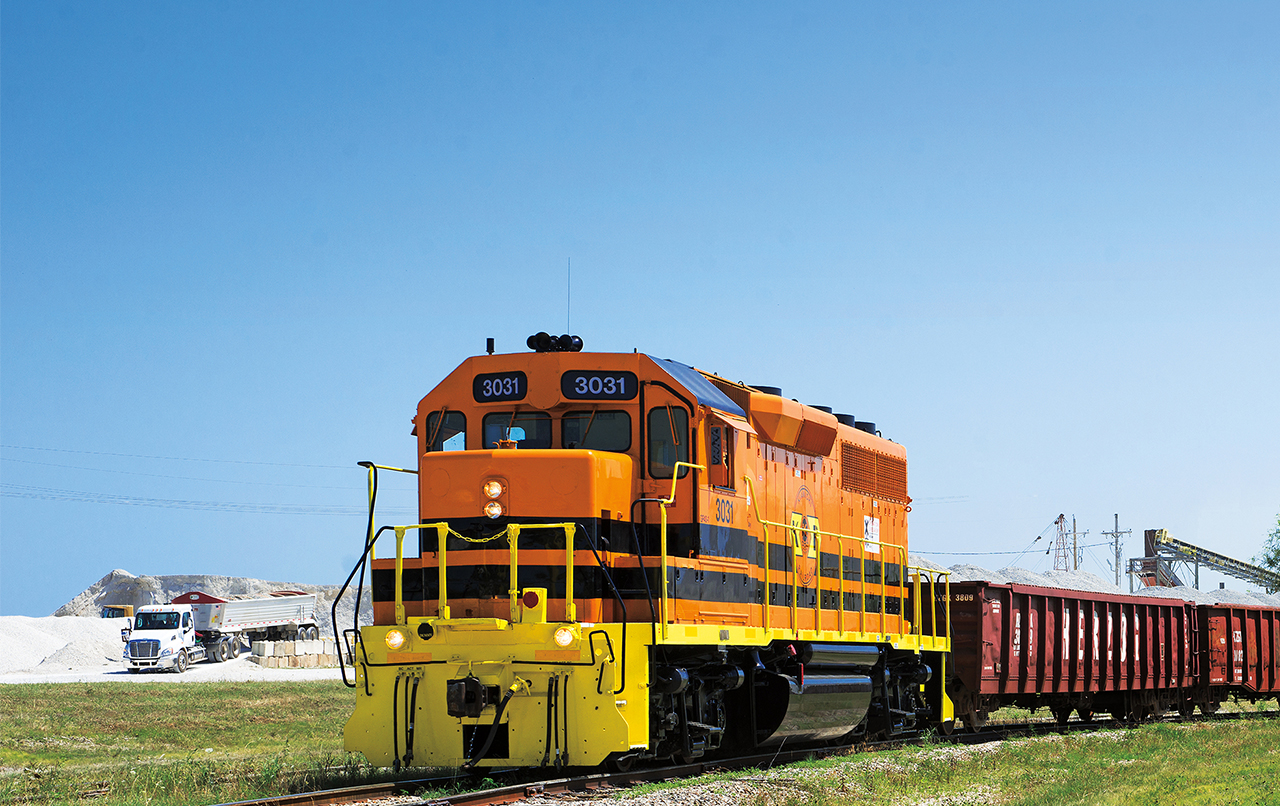 On May 10, 2022, the first Kiamichi Railroad (KRR) train arrived at Tyson Foods' new $65 million "mega" feed mill in McNab, Arkansas – marking the culmination of a multi-year project for both companies.
View case study
Columbus & Ohio River Rail Road Gets Essentials to Market during Pandemic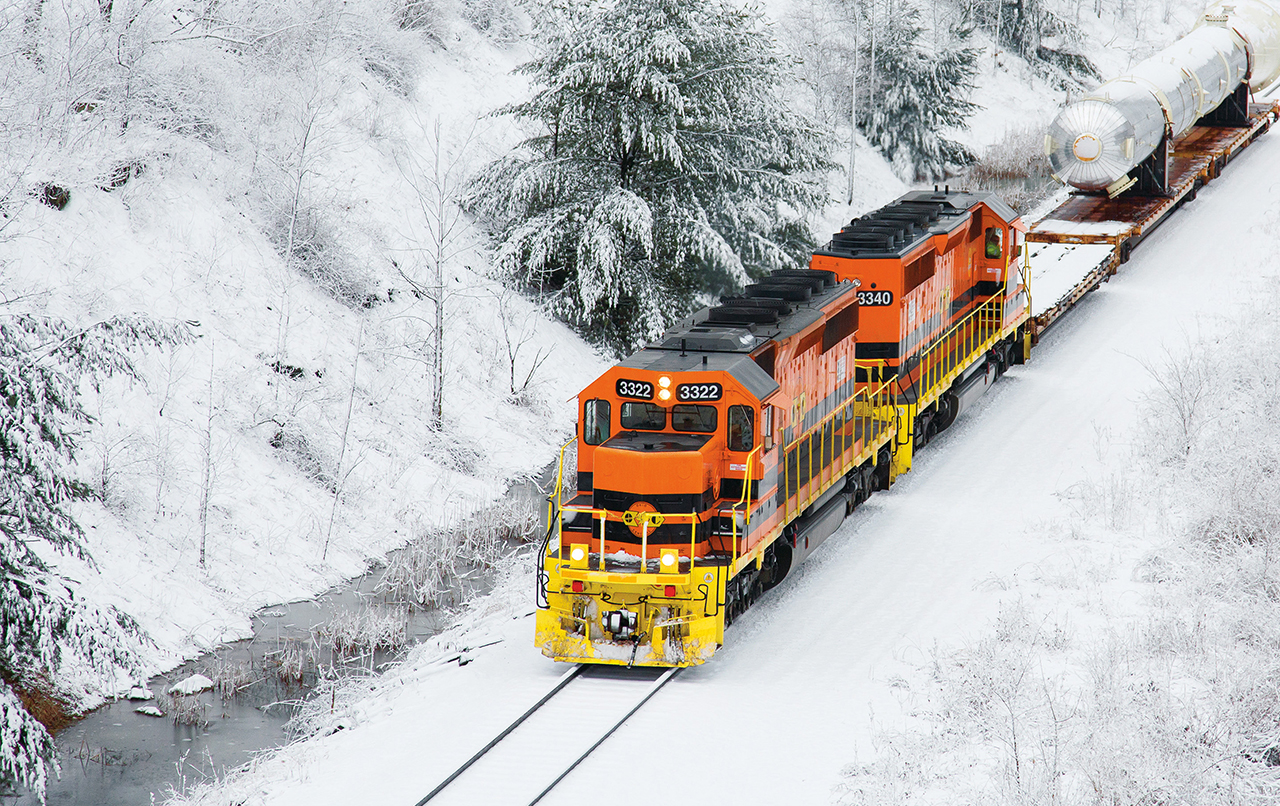 While Genesee & Wyoming's Columbus & Ohio River Rail Road (CUOH) has been an important part of transportation logistics for many customers across central and eastern Ohio for nearly two decades, the coronavirus pandemic further emphasized that role. Two customers served by the railroad produce essential products, including cleaners and disinfectants as well as pharmaceuticals and nutritional therapeutics.
View case study
Sweetener Supply Selects Site along Toledo, Peoria & Western Railway for New Facility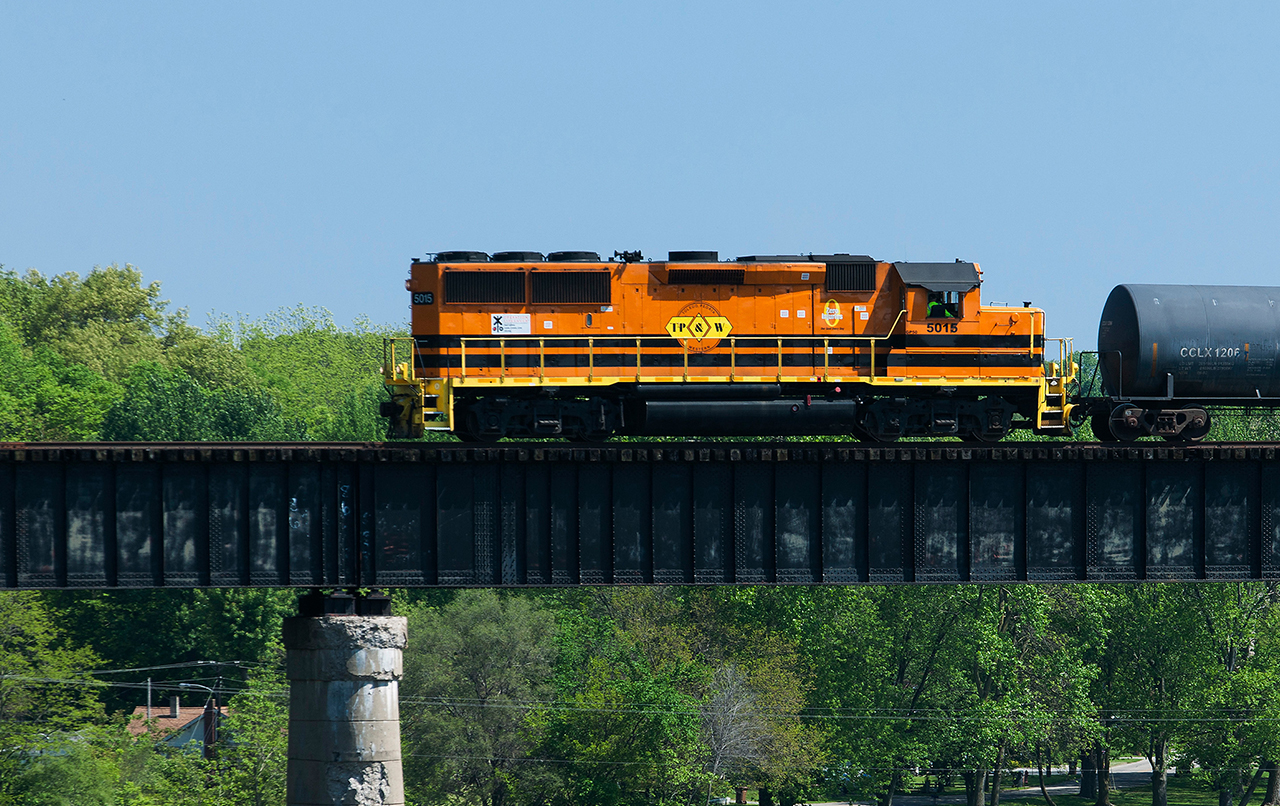 When Sweetener Supply Corp., a Brookfield, Illinois-based manufacturer and marketer of food-grade ingredients, identified a need for a new production facility, it chose a site along G&W's Toledo, Peoria & Western Railway (TPW) in White County, Indiana.
View case study