G&W subsidiaries provide rail service at more than 30 major ports on two continents. Scope ranges from North American ports served by our railroads to providing "last mile" rail services within Europe's busiest container port; from municipal port authorities that choose to lease their railroads to the company under long-term contracts, to Freightliner's complete "dock-to-door" service transporting maritime containers from major U.K. ports through to end delivery.
Ports served include:
Baton Rouge, Louisiana
Brunswick, Georgia
Buffalo, New York
Caddo-Bossier, Louisiana
Creve Coeur, Illinois
Davisville, Rhode Island
Felixstowe, United Kingdom
Fernandina, Florida
Galveston, Texas
Gdansk, Poland
Gdynia, Poland
Goderich, Ontario
Grand Haven, Michigan
Grays Harbor, Washington
Hueneme, California
London Gateway, United Kingdom
Lubeck, Germany
Mobile, Alabama
Muskegon, Michigan
New Haven, Connecticut
Olympia, Washington
Panama City, Florida
Pekin, Illinois
Peoria, Illinois
Port Hawksbury, Nova Scotia
Port Lavaca-Point Comfort, Texas
Port Westward, Oregon
Portsmouth, Virginia
Providence, Rhode Island
Quebec, Quebec
Rostock, Germany
Rotterdam, The Netherlands
Savannah, Georgia (2)
Southampton, United Kingdom
St. Joe, Florida
Sydney, Nova Scotia
Trois-Rivieres, Quebec
Wilmington, North Carolina
Contact
Chief Commercial Officer
Genesee & Wyoming Railroad Services, Inc.
Customer Success Stories
Savannah Port Terminal Railroad Service to Include Mega Rail Terminal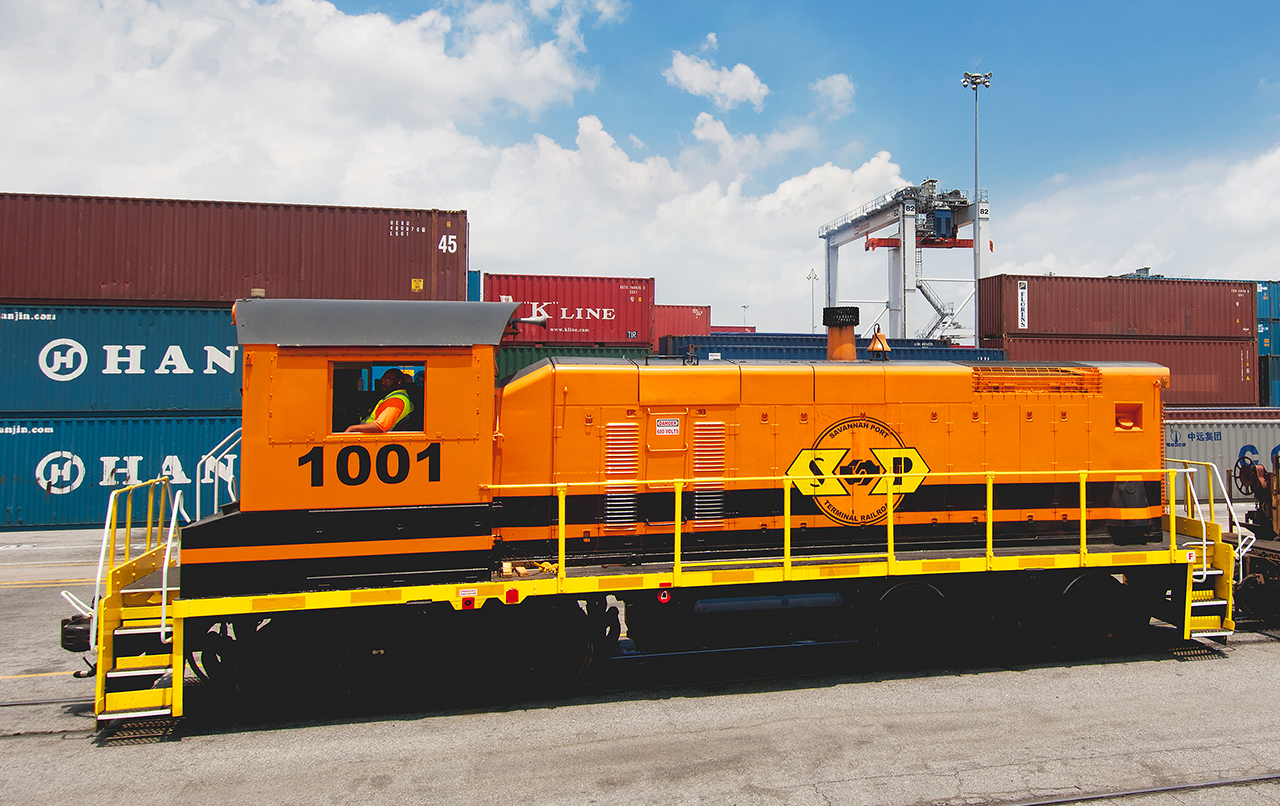 In April 2021, after serving the Port of Savannah for 23 years, G&W's Savannah Port Terminal Railroad (SAPT) agreed to broaden its services to include the Port's new Mason Mega Rail Terminal. When completed, the Port's size will grow by 15 track-miles, and the terminal will have the ability to build and receive six 10,000-foot trains simultaneously and cut transit times to the Midwest by 24 hours.
View case study