Genesee & Wyoming Inc.Our Company
G&W owns or leases 116 freight railroads with 7,300 employees serving 3,000 customers. The company's North American operations include 111 short line and regional railroads that serve 43 U.S. states and five Canadian provinces over more than 13,000 track-miles, while its UK/Europe operations include the U.K.'s largest rail-centric intermodal logistics franchise and the leading heavy haul freight rail provider, as well as regional rail services in Continental Europe.
G&W subsidiaries and joint ventures also provide rail service at more than 30 major ports, rail-ferry service between the U.S. Southeast and Mexico, transload services, and railcar switching and repair.
G&W is owned by Brookfield Infrastructure Partners, L.P. and GIC.


*Unless otherwise specified, when used on this website, the terms "Genesee & Wyoming," "G&W," "the company," "we," "our," and "us" refer collectively to Genesee & Wyoming Inc. and its subsidiaries and affiliated companies.
Customer Success Stories
Plastic Express Facility Taps Georgia Central Railway for Rail Service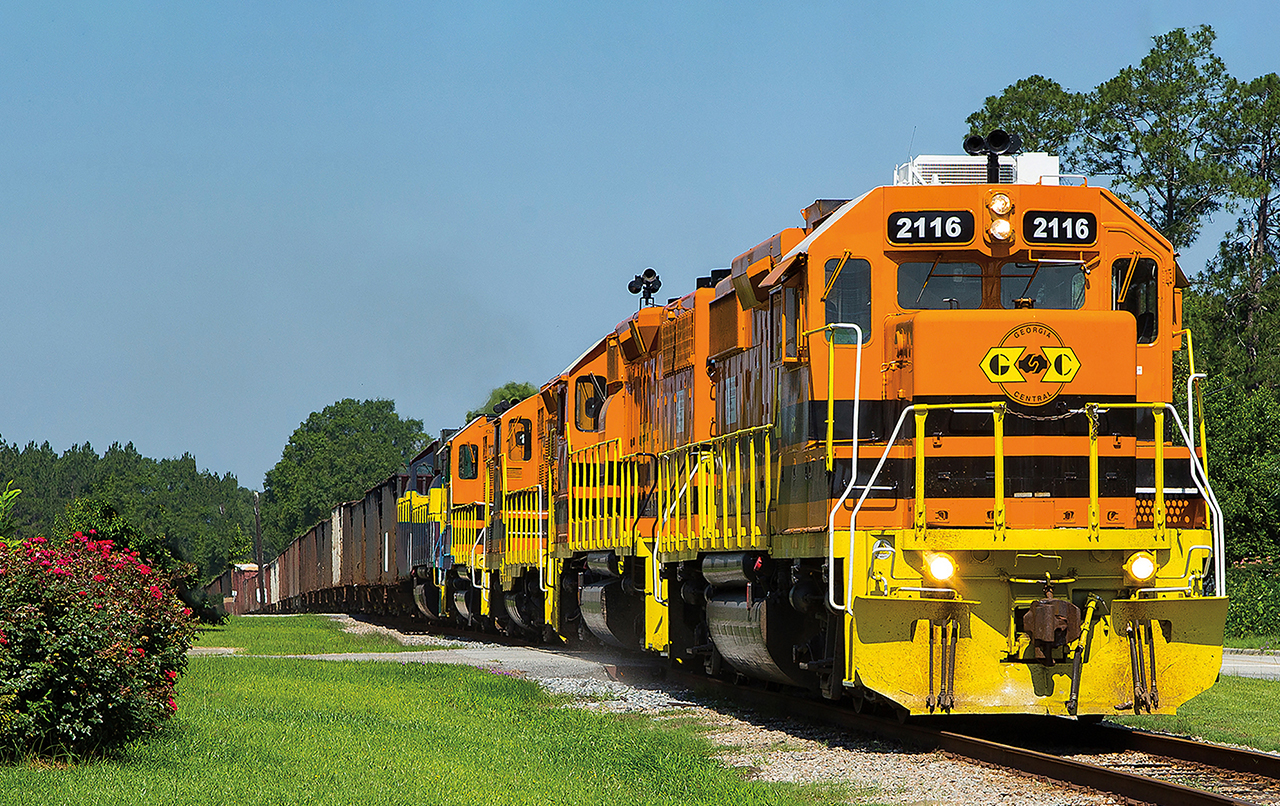 Georgia Central Railway's (GC) route and Class I interchanges made the railroad an ideal fit to serve a major new Plastic Express distribution center in Pooler, Georgia. In 2017, G&W's industrial development team met with Capital Development Partners about developing industrial land around GC. The two teams approached Plastic Express in 2018 about locating its new, state-of-the-art facility on the 197-acre Savannah Port Logistics Center served by GC.
View case study