Genesee & Wyoming Inc.Our Company
Genesee & Wyoming Inc. owns or leases 115 freight railroads worldwide (collectively "G&W" or the "company")* organized in locally managed operating regions with 7,300 employees serving 3,000 customers.
G&W's four North American regions serve 43 U.S. states and four Canadian provinces and include 110 short line and regional freight railroads with more than 13,000 track-miles.
G&W's UK/Europe Region includes the U.K.'s largest rail maritime intermodal operator and second-largest freight rail provider, as well as regional rail services in Continental Europe.

G&W subsidiaries and joint ventures also provide rail service at more than 30 major ports, rail-ferry service between the U.S. Southeast and Mexico, transload services, and railcar switching and repair.


*Unless otherwise specified, when used on this website, the terms "Genesee & Wyoming," "G&W," "the company," "we," "our," and "us" refer collectively to Genesee & Wyoming Inc. and its subsidiaries and affiliated companies.
Customer Success Stories
Plastic Express Facility Taps Georgia Central Railway for Rail Service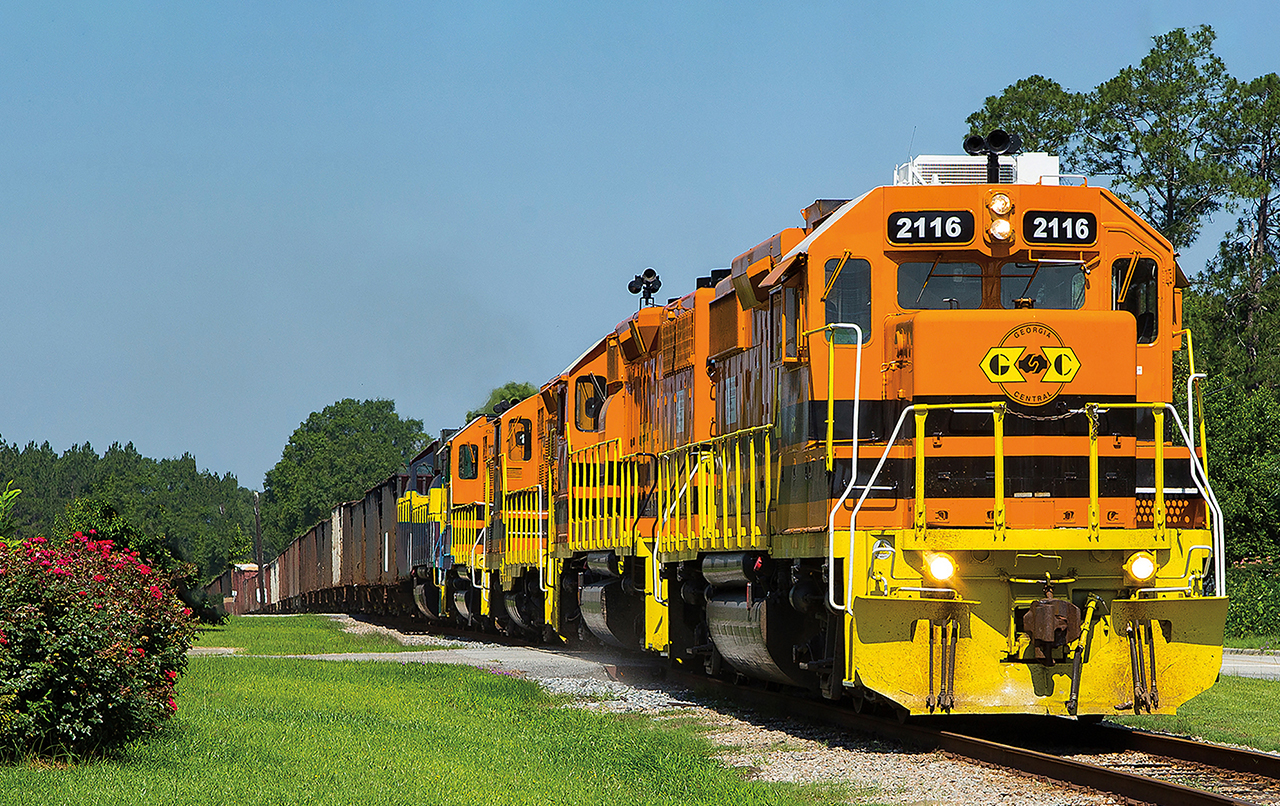 Georgia Central Railway's (GC) route and Class I interchanges made the railroad an ideal fit to serve a major new Plastic Express distribution center in Pooler, Georgia. In 2017, G&W's industrial development team met with Capital Development Partners about developing industrial land around GC. The two teams approached Plastic Express in 2018 about locating its new, state-of-the-art facility on the 197-acre Savannah Port Logistics Center served by GC.
View case study