Railcare Inc. (company mark: PYX; SPLC: 045490000), a G&W subsidiary, is your destination for railcar repair and maintenance.
Railcare is located in Hamilton, Ontario, a central location with easy access to prime rail routes in the U.S. and Canada, and is directly served by Canadian National Railway (CN) and Canadian Pacific Railway (CP). Railcare's experienced team, coupled with lean and efficient processes, will help you reduce fleet costs by offering one of the fastest cycle times in the industry.
Service Offerings & Capabilities
Full-service freight car repairs
Mobile or on-site repair and inspection
Wreck damage
Cleaning
Welding
Fabrication and assembly
Car dismantling and scrapping
A staging and storage yard for more than 100 cars on our property
Daily service from CP and CN
People, facilities and processes to handle large, multi-car programs with ease
Certifications
Customer Success Stories
Railcare Diagnoses, Repairs Railcar Mechanism Failure for Stone Producer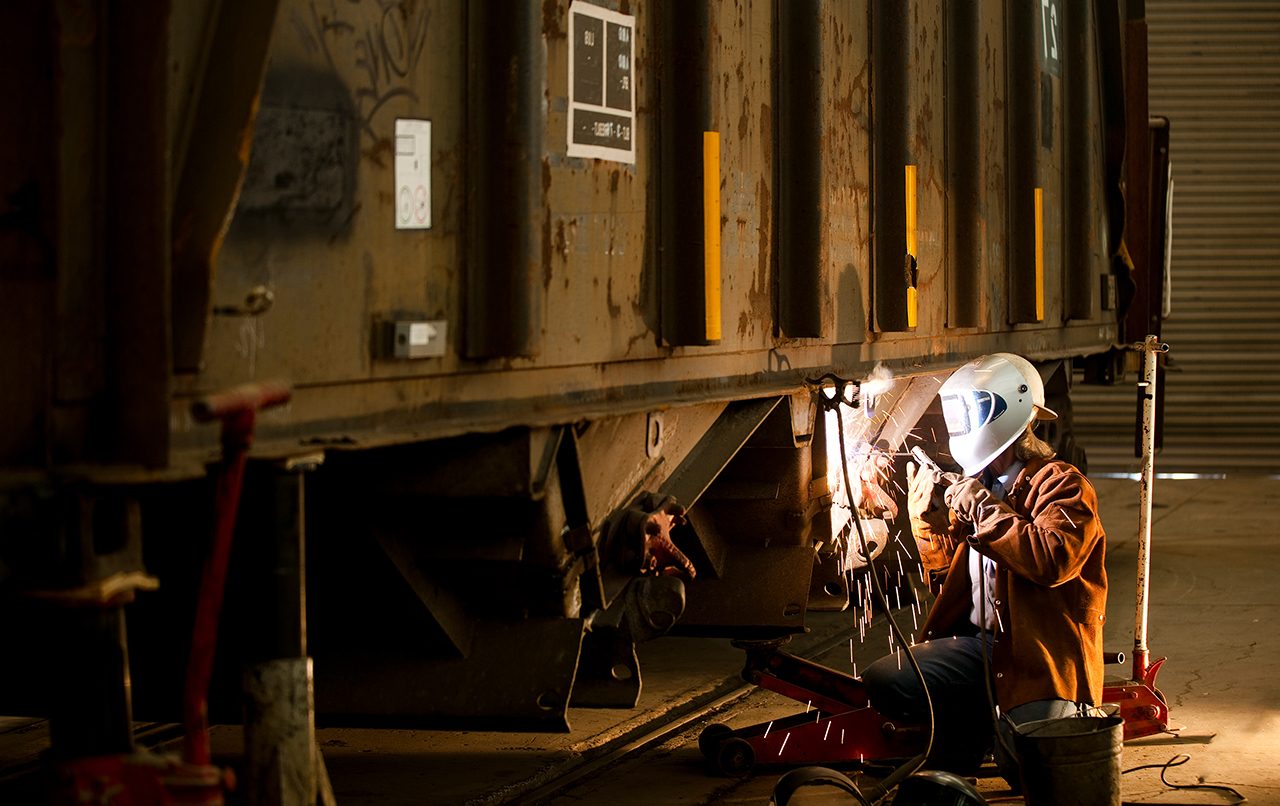 A family-owned producer of landscaping and design stones approached G&W's Railcare Inc. after noticing a specific line of stones was leaking from railcars during transit. The customer suspected failure of the securement hardware on the railcars' bottom gates – allowing some stones, slightly smaller than a golf ball, to escape. After bringing in and assessing the company's 20-car fleet, Railcare observed that previous maintenance and repair of the gates' securement hardware had not been adequate.
View case study