Strategic Plan and Investments Help Create Railroad Synonymous with Safety and Service
On May 30, 2014, the newly created Rapid City, Pierre & Eastern Railroad (RCPE) completed its purchase of the west end of the Dakota, Minnesota & Eastern (DM&E West) rail line. That evening, the 670-mile line, which runs from western Minnesota across South Dakota and into northern Nebraska and western Wyoming, shut down. On June 1, following 24 hours of safety training and orientation, the 177 newly hired employees commenced freight service on the RCPE.
Immediately facing a pre-existing backlog of grain from the 2013 harvest, along with the expected typical challenges of starting a new railroad company from scratch, RCPE employees were simultaneously tasked with expanding their already aggressive operating plan to handle a record-breaking 2014 South Dakota wheat harvest – 150% above normal yields in some areas — that exceeded the capacity of South Dakota's grain elevators.
Fast-forward several years, and that initial competency test has helped to transform RCPE into a regional railroad that is synonymous with safety and service.
The transition is a result of a comprehensive strategic plan that saw RCPE working more closely with existing customers and attracting new businesses along its entire line by communicating that customers could reach broader markets through three connecting Class I carriers.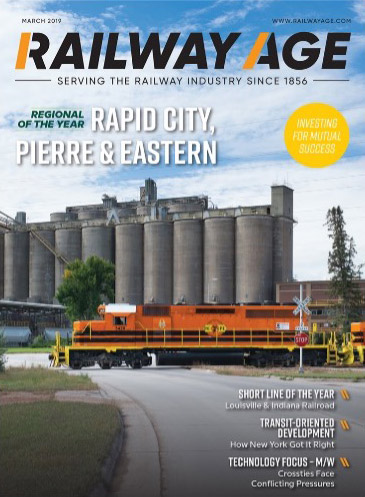 Prior to RCPE's acquisition of the DM&E West line, trains ran relatively unscheduled – essentially picking up what cars they could with the available power and crews. RCPE management successfully instituted a scheduled railroad that today runs 25 trains per week. Each crew knows where and when they come on and off duty and which customers to serve. Each customer, in turn, knows which days to expect service, and they receive that service within a 90-minute window.
The real success story at RCPE has been the true public-private partnership between the railroad, the customers and government to invest and grow together. We committed to investing and improving service levels, and customers committed to growing their business with us. State and federal grants helped the railroad increase its capacity and upgrade the line.

Michael Miller, president of G&W's North American operations
More than $80 million of investment in infrastructure and equipment since 2014, including internal capital and federal and state grants, has contributed to RCPE's success. Replacing 100-year-old rail allowed for longer trains and increased speeds eastward from Wall, South Dakota, as well as fuel and labor savings. Building three additional sidings along the line doubled capacity; customer cars no longer get left behind during crucial peak harvest or construction seasons. Five "heavy bad-order" six-axle locomotives were repaired, and 2,000 railcars were purchased to meet customer demand.
Customers have responded to these efforts – including two planning new plants along the line, one re-opening a facility and another expanding an existing operation – with a total of $300 million in investment and a potential 20,000 new carloads for RCPE.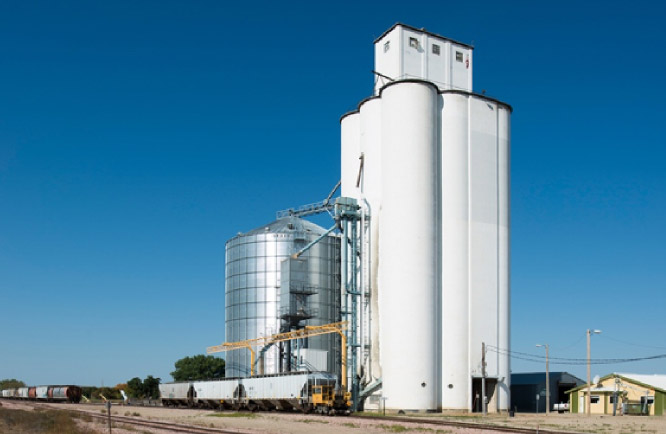 The changes have benefitted RCPE operations as well. The railroad completed 2016-2018 without a single FRA-reportable employee injury. Revenues have grown more than 20% from 2015 to date, with a 27% reduction in the locomotive fleet. And in biennial satisfaction surveys in 2015 and 2017, customers rated RCPE above 8.0 out of 10, which is the benchmark for truly loyal customers.
"We are committed to providing a safe work environment for employees so that they can, in turn, provide first-class service to our customers," says Daniel Dalton, RCPE general manager. "We have a tremendous team of dedicated, professional and safe employees striving every day to meet customer expectations and grow our business."