To initiate the process of obtaining a land lease, the applicant must complete an application form provided in the link below and submit to the Real Estate Department including a cover letter describing the proposed use and a detailed map showing the dimensions of the proposed lease area. The applicant is strongly encouraged to include any legal descriptions, site photos, and plat maps to ensure timely processing of the application. If the application is incomplete or does not have a railroad milepost or railroad subdivision, the application will be immediately rejected.
The application must be accompanied by a check or money order for a non-refundable $1,000 application fee made payable to the Railroad. In some cases, the applicant will be required to submit an additional non-refundable $1,750 Engineering Review Fee.
Upon receipt of these materials, the Real Estate team coordinates through multiple departments to secure approval. The approval process may take several months; a full and detailed submission of the cover letter, application, and associated fees is a key step to ensure timely processing. Application for a Land Lease does not guarantee approval.
Upon approval, a Land Lease Agreement will be forwarded to the applicant for signature. The Land Lease will outline the terms and conditions of the occupancy as well as any insurance requirements. In the event there will be construction activity related to the occupancy, Railroad Protective Insurance may also be required.
The Land Lease Agreement executed on behalf of the Applicant should be returned to the Real Estate offices including the first year rental payment, applicable security deposit, and relevant proof of insurance. Once in receipt of these materials, execution of the Land Lease on behalf of the railroad will be arranged.
For "standard processing", the entire process takes between 6-8 weeks. "Expedited processing" will reduce the processing time to between 1-2 weeks and costs an additional $1,750. If plans need be submitted for engineering approval and are returned to the applicant for revisions to meet required specifications the expedited process could take longer than 2 weeks.
For questions regarding land leases, please contact the Real Estate Manager for the Railroad in question. This information can be found under each individual Railroad.
List of Prohibited uses of Railroad Property
Storage of Hay and/or Straw
New Residential use. If lease is for an existing home encroaching on Railroad Right of Way (ROW) lease will usually be granted.
Domestic Water Well (will be approved only in special cases by the Real Estate Department Manager)
Use of existing Railroad fireguard road for applicant's convenience. Applicant must build road on own property unless otherwise approved by the Engineering Department.
Electrical transformer repair or reconditioning
Wood treatment/tie plant
Salvage operation, junk yard (including junk vehicles), scrap dealer (unless salvaging railroad materials)
Battery recycling
Tire storage or recycling
Any type of material recycler, reconditioning, reclamation or recovery operation
Landfill, incinerator, and waste disposal operations of any kind
Surface impoundment, waste pile
Above ground or underground storage tanks (some exceptions may apply on a case by case basis)
Electroplating operation
Mining, ore processing, refining, smelting
Fuel blending, waste or used oil recycling or reclamation
Explosive disposal, manufacturing or detonation
Leather tanning
Electrical machinery manufacturing and repair
Petrochemical refining
Automotive repair and service station
Bulk oil storage
Machinery degreasing operations
Cement kiln
Laundry and/or dry cleaner
Any chemical manufacturing or processing operation, including:

Industrial organic or inorganic chemical
Plastics, synthetic resins, synthetic rubber
Paints, pigments, lacquers, enamels, varnishes and allied products
Solvents
Soap, detergents and cleaning preparations
Perfumes, cosmetics and other toiletry preparations
Agricultural chemicals
Pesticides
Fertilizers
Wood Preservatives
Drugs
Miscellaneous chemicals such as adhesives, printing ink and carbon black
Please note that there are existing exceptions to most of this list.
Related Documents
Customer Success Stories
Kiamichi Railroad Provides Maximum Logistics Flexibility for New Tyson Foods Mega Poultry Feed Mill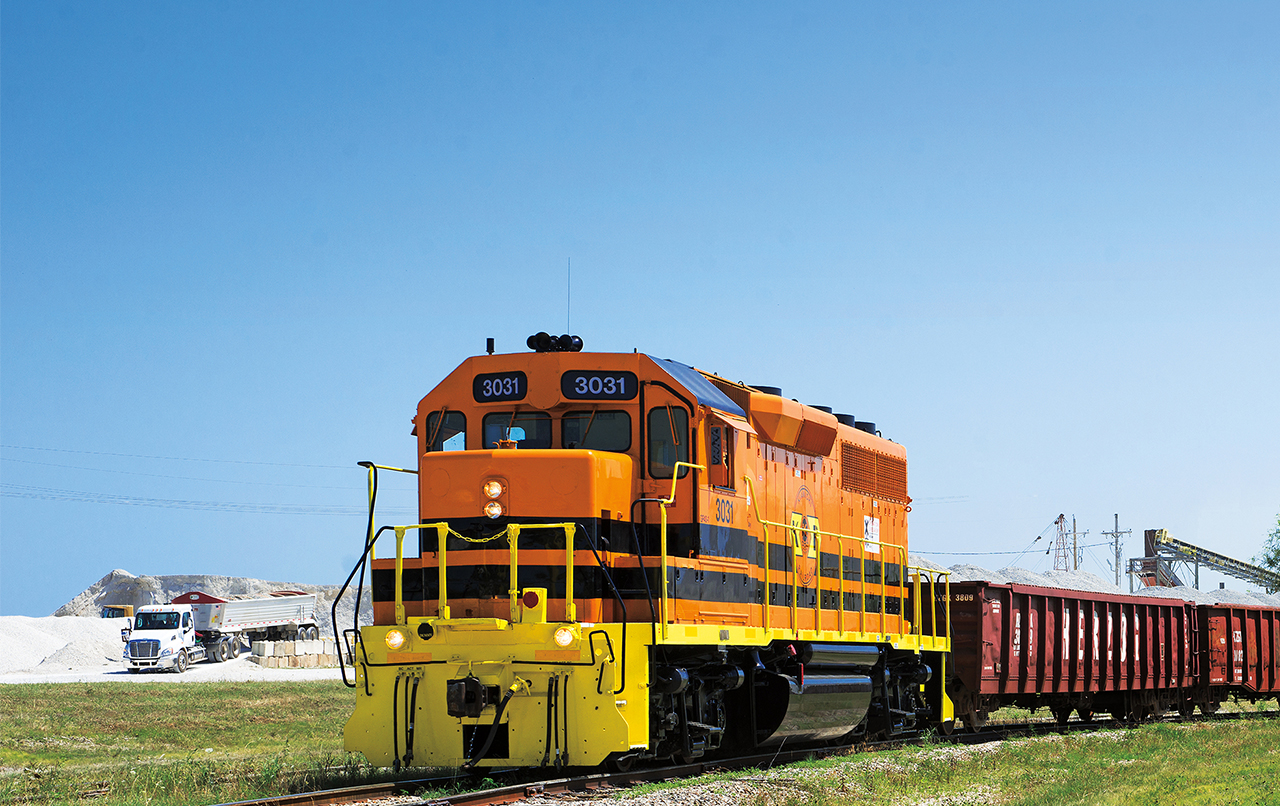 On May 10, 2022, the first Kiamichi Railroad (KRR) train arrived at Tyson Foods' new $65 million "mega" feed mill in McNab, Arkansas – marking the culmination of a multi-year project for both companies.
View case study
Columbus & Ohio River Rail Road Gets Essentials to Market during Pandemic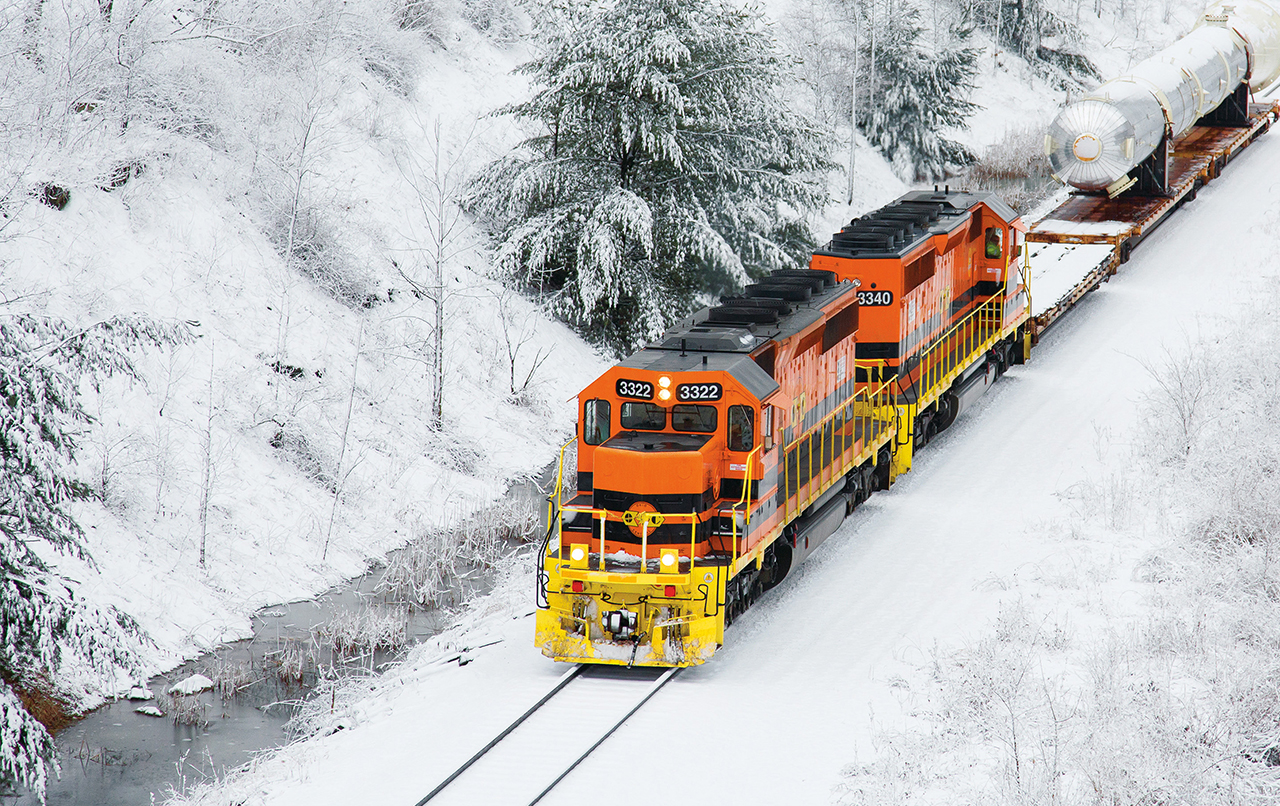 While Genesee & Wyoming's Columbus & Ohio River Rail Road (CUOH) has been an important part of transportation logistics for many customers across central and eastern Ohio for nearly two decades, the coronavirus pandemic further emphasized that role. Two customers served by the railroad produce essential products, including cleaners and disinfectants as well as pharmaceuticals and nutritional therapeutics.
View case study
Sweetener Supply Selects Site along Toledo, Peoria & Western Railway for New Facility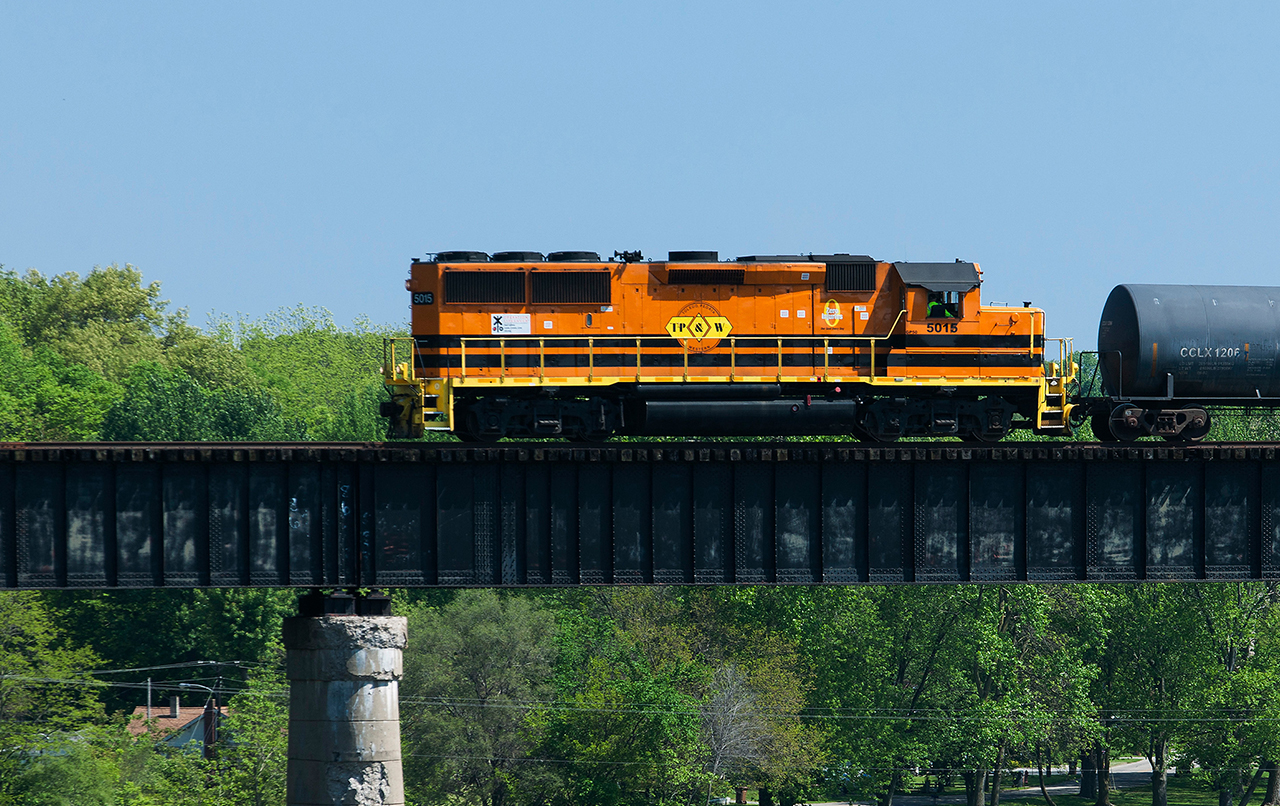 When Sweetener Supply Corp., a Brookfield, Illinois-based manufacturer and marketer of food-grade ingredients, identified a need for a new production facility, it chose a site along G&W's Toledo, Peoria & Western Railway (TPW) in White County, Indiana.
View case study