Genesee & Wyoming will celebrate its 125th anniversary in 2024. To mark this special anniversary, G&W will produce a commemorative edition of its railroad calendar. For the first time ever, the calendar will be available to the public for purchase. Pre-orders of the limited edition 125th anniversary commemorative G&W calendar will start on August 1.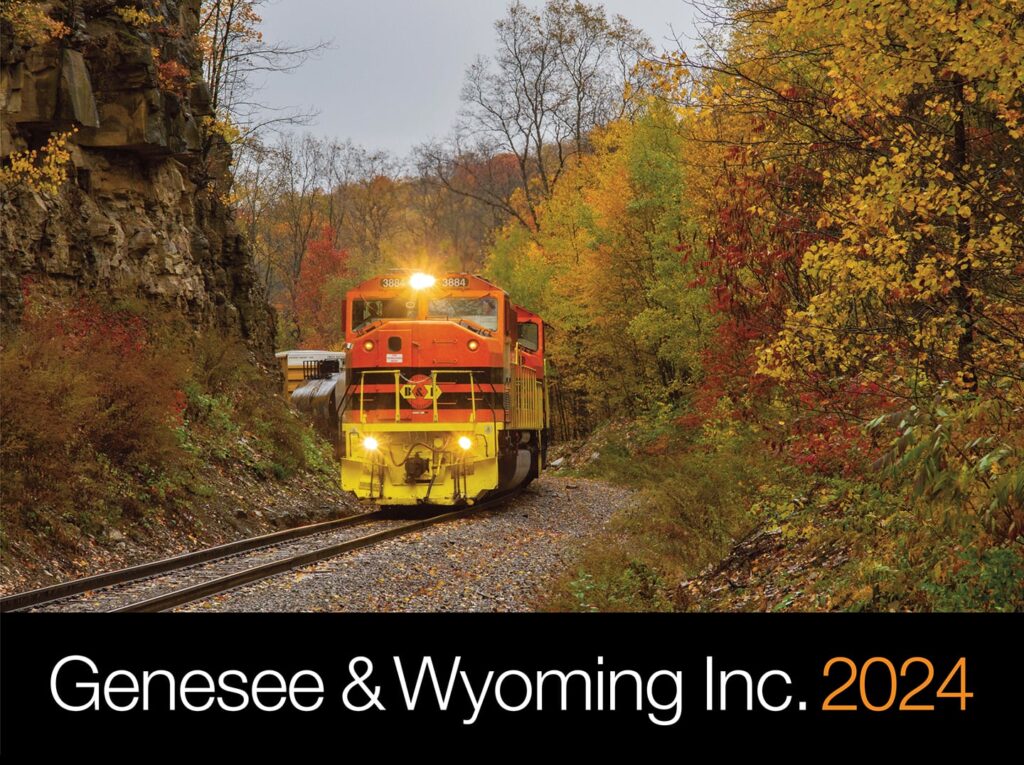 The calendar will feature beautiful modern photographs of G&W's railroads, historic photographs and information about the company's founding and early business from the turn of the 20th century and fun facts from today.
Printed on high-quality paper, the appointment-style calendar includes all U.S. and Canadian holidays, in both English and French.
We can only accept orders from the United States and Canada at this time. Calendars will begin shipping in November 2023.
*G&W Employees Please Note: Each employee will receive one calendar as a token of appreciation for your hard work.